Recent Changes

·

New Pages

·

Wanted Pages

·

Administrators

·

Double redirects

·

Broken redirects

·

Help

Welcome to Military Wiki, the World's largest, free, interactive online Military encyclopedia that anybody can edit!

To write a new article on the Military Wiki, enter the page title in the box below. Please make sure the articles are relevant though!

Navigation

| | | | |
| --- | --- | --- | --- |
| By Country: | By Service: | Equipment: | Details: |

HMAS Vendetta (D69/I69) (formerly HMS Vendetta (FA3/F29/D69)) was a V class destroyer that served in the Royal Navy and the Royal Australian Navy (RAN). One of 25 V class ships ordered for the Royal Navy during World War I, Vendetta entered service in 1917.

During World War I, Vendetta participated in the Second Battle of Heligoland Bight, and operated against Bolshevik forces during the British Baltic Campaign. Most of the ship's post-war career was spent operating in the Mediterranean. In 1933, Vendetta was one of five destroyers selected for transfer to the RAN. Over the next six years, the ship was either involved in peacetime activities or was in reserve, but when World War II started, she was assigned to the Mediterranean as part of the 'Scrap Iron Flotilla'. During the Greek Campaign, Vendetta was involved in the transportation of Allied troops to Greece, then the evacuation to Crete. After, the destroyer served with the Tobruk Ferry Service, and made the highest number of runs to the besieged city of Tobruk.

At the end of 1941, Vendetta was docked for refit in Singapore, but after the Japanese invaded, the destroyer had to be towed to Fremantle, then Melbourne. After the refit, which converted the destroyer into a dedicated escort vessel, ended in December 1942, Vendetta spent the rest of World War II operating as a troop and convoy escort around Australia and New Guinea. Vendetta was decommissioned in late 1945, and was scuttled off Sydney Heads in 1948.(Full article..)

Featured list

The List of Medal of Honor recipients for the Spanish–American War contains all 110 men who received the the United States military's highest award for valor, the Medal of Honor, for their actions during the Spanish–American War.

The Spanish-American War was a military conflict between Spain and the United States that began in April 1898. The war began after America made demands for Spain to peacefully resolve the Cuban fight for independence and those requests were rejected. This sent strong expansionist sentiment in the United States that may have motivated the government to target Spain's remaining overseas territories: Cuba, Puerto Rico, the Philippines, Guam and the Caroline Islands. The Treaty of Paris ended the conflict 109 days after the outbreak of war giving the United States ownership of the former Spanish colonies of Puerto Rico, the Philippines and Guam. (Full article..)

It is currently Thursday, January 21, 2021, 05:58 (GMT).
We currently have 282,665 articles on the Military Wiki.

'We have known the bitterness of defeat and the exultation of triumph, and from both we have learned there can be no turning back. We must go forward to preserve in peace what we won in war.A new era is upon us. Even the lesson of victory itself brings with it profound concern, both for our future security and the survival of civilization. The destructiveness of the war potential, through progressive advances in scientific discovery, has in fact now reached a point which revises the traditional concepts of war.'

— General Douglas MacArthur

Most recently edited pages:

43″ UHD SMART TV SC-43UK700N. 55″ QLED UHD ANDROID TV SC-55QA960N. 55″ LED UHD ANDROID TV SC-55UA950N. 58″ UHD SMART TV SC. It is IR based remote controller, you should have a built-in IR transmitter or external infrared to control the TV. This is not official remote control of Seiki Company. We have just collected the codes for the convenience of users.This remote just controls the functionalities of Seiki Devices. Apps on seiki smart tv. Apps, games, and more now on your Seiki Android TV™. Eiki Android TV™ offers thousands of movies, shows, and games from Google Play, YouTube, and your favorite apps. Voice search and personalized recommendations means you spend more time being entertained and less time hunting for something good. Seiki TV Remote App Seiki TV Smart Remote App Remote Control App For Seiki TVhttps://www.way2offers.in/seiki-tv-remote-app-seiki-tv-smart-remote-app-remo.

Current serving senior officers in the Royal Marines - Jeneral28 - 2021/01/21 05:56

Brigadiers← Older revision Revision as of 05:56, 21 January 2021 (One intermediate revision by the same user not shown)Line 50: Line 50: Matthew F. Pierson [[File:Brigadiers Piers..

North West District (British Army) - Coldstreamer - 2021/01/21 05:50

Show changes..

Current serving senior officers in the Royal Air Force - Jeneral28 - 2021/01/21 05:48

Created page with 'This is a ''of serving senior officers in the Royal Air Force''.<ref name='Appointments'>{{cite web url=https://www.raf.mod.uk/our-organisation/senior-appointments/ ti..'..

Current serving senior officers in the British Army - Jeneral28 - 2021/01/21 05:44

← Older revision Revision as of 05:44, 21 January 2021 Line 466: Line 466: - - Stuart C. Williams align='center' Deputy Commander (Cadets), Regional Command alig..

Current serving senior officers in the British Army - Jeneral28 - 2021/01/21 05:42

Created page with 'This is a ''list of serving senior officers of the British Army''.<ref>{{cite web url=https://britisharmedforcesreview.wordpress.com/list-of-senior-british-serving-personnel..

Battles and operations:

2013 Farah attack (In Afghanistan), Amatola War, Aras War, Arretine War, Balkan Wars of 1912, British-Dutch Wars, Constitutionalist War, Danubian Wars, East Timor Resistance War, First Palestinian War, Four Days' War, Hittite-Egyptian Conflict

Biographies:

Medal of Honor recipients

Richard J. Gage, John Galloway, Charles N. Gardner, Robert J. Gardner, William Garrett, William Garvin, Richard Gasson, Levi B. Gaylord, Daniel G. George, Wesley Gibbs, Benjamin Gifford, David L. Gifford, Edward L. Gilligan, John C. Gilmore, Patrick Ginley, Joseph Gion, Philip Goettel, Charles A. Goheen, Francis H. Goodall, William E. Goodman

Ships:

British Destroyers

Acasta, Achates, Christopher, Cockatrice, Contest, Fortune, Garland, Hardy, Lynx, Midge, Porpoise, Unity, Victor
Retrieved from 'https://military.wikia.org/wiki/Main_Page?oldid=5260009'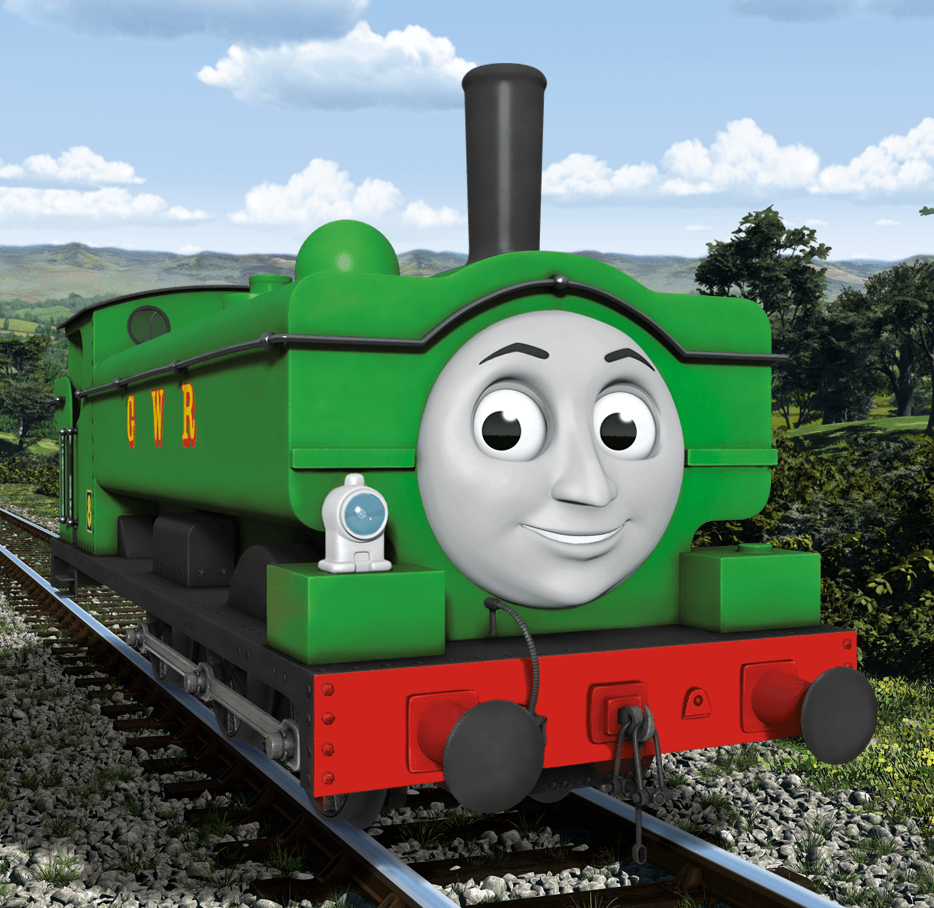 Wikipedia
Stronghold Legends is a standalone sequel released in 2006. It is set in the fantasy world of Europe, featuring legendary people of the Middle Ages. Three campaigns introduce the world of British chivalry with King Arthur and the Round Table, the frozen and creepy world of the Baltic with Siegfried the Dragonslayer, and the evil world of Transsylvania of Vlad Tepes (Dracula).
MarioWiki is a collaborative encyclopedia for everything related to the ever popular Mario series.There are 8,730 articles and growing since this wiki was founded in July 2007. The wiki format allows anyone to create or edit any article. MarioWiki encourages all users to create or edit articles, so we can all work together to create a comprehensive database for the Mario series.
Advertise Your Clan Find Out How To Help Read The Wikia Rules Parental Guidance New Super Troops! Quality of Life & Game Balance Changes Summer Update! The Spring Update is Here! Twitter JOIN OUR DISCORD Act of Aggression. Act of War. Age of Empires. Arc the Lad. The Banner Saga. Battle Brothers. Bedlam. Bloons. Bomberman. Boom Beach. Brigandine. Castle Clash.
Wikiart
Wikipedia is a free online encyclopedia, created and edited by volunteers around the world and hosted by the Wikimedia Foundation. Elder Scrolls Want to know the latest information about The Elder Scrolls Online, Skyrim, or other Elder Scrolls games? Look no further! The Elder Scrolls Wiki is the most comprehensive database for the entire Elder Scrolls series. It is dedicated to collecting all information related to the franchise, such as quests, locations, spells, ingredients, trainers, merchants, lore, and more!